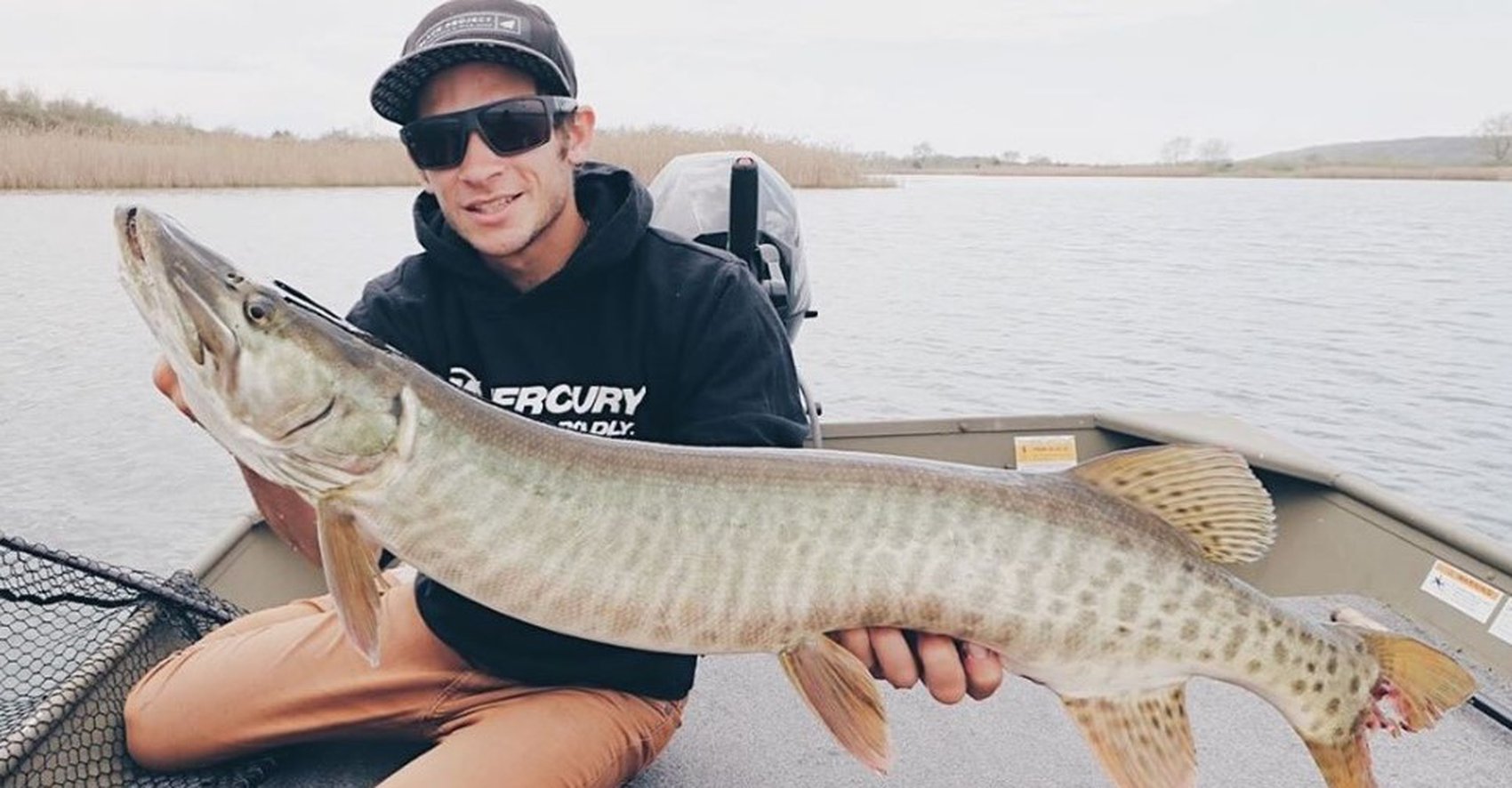 The United States is a global hub for fishing, filled with diverse species and even more diverse environments. From the massive Great Lakes to quiet rivers, coastal marshes to mountain streams, our country has angling opportunities beyond imagination. But most of us only get to experience a fraction of everything it has to offer.
Matt Strykul, however, has emphatically declined to be satisfied with a fraction. 
Strykul, a 28-year-old from Arlington, Va., loves to fish—a lot. In fact, you might say he's obsessed. Whether it's bass, musky or pretty much any other fish in the water, you can count on Matt to be there catching them. But it wasn't until his girlfriend introduced him to the sport of bouldering that he decided to embark on a once-in-a-lifetime fishing tour.
Inspired by the world-class climbers who live out of conversion vans, traveling the country to follow their passion to sample rock formations in new locations, the Mystery Tackle Box  angler realized that the only thing standing between his lifelong dream of traveling the country to fish was a decision to take the plunge. And the rest is history in the making. Partnered with Lowe Boats, Matt packed up his new customized L1448T Jon boat and his sense of adventure and set out on a mission to catch a fish in every state in America.
But to seriously pursue a goal this bold, and to truly take his effort to the next level, Matt knew he'd need a little more help. So he decided to call the experts.
"I decided to go with Mercury because they're a well-known and reputable brand," Strykul said. "Their products speak for themselves and, most importantly to me, they expressed interest in what I was doing and wanted to support my dream. Mercury is one of the biggest contributors to the trip and in turn making it possible."
But even with the right tools and support, launching his 50-state-long journey wasn't always smooth sailing. At times, he even thought it might never happen. In January and February of 2019, Matt endured a slew of sleepless nights, countless hours on the phone, and several last-minute trips across the east coast trying to build his van and boat.
Fortunately, if there's one thing the bold know how to do, it's how to adapt and keep going. His perseverance and sheer force of will led to everything finally coming together in March, and Matt has been unstoppable ever since. Case in point: he's already caught an 8.88-pound bass — the biggest bass of his life — in Shearon Harris, N.C. And that was just on the first day.
Follow Matt's journey on his Instagram and YouTube accounts.